Trachtenrausch
Shop for Dirndl und Lederhosen in Munich Germany:
Opening hours in may:
Mon - Fri 3:00 pm to 7:00 pm
Saturday 11:00 am to 4:00 pm

from mid of may we are on business travel and our shop is only open at afternoons and saturday till 4pm! At june we are open again regulary every day from 11am - 7pm.

We are closed at all german public holidays and on sundays!

Directions / How to get there:
Take U3 and U6 from Marienplatz and get off at Poccistraße stop, it takes only 10 minutes.

Payment: Cashless payment accepted with all major debit and credit cards, or cash.


For customers from abroad: Tax refund is available!


Phone: +49 89 69309000
during opening hours. In urgent cases you can call us also 0049 175 5778262 or send SMS for callback

email: trachtenrausch@email.de
We welcome all customers regardless of religion, nationality, skin color, or LGBT.
Munich is colourful!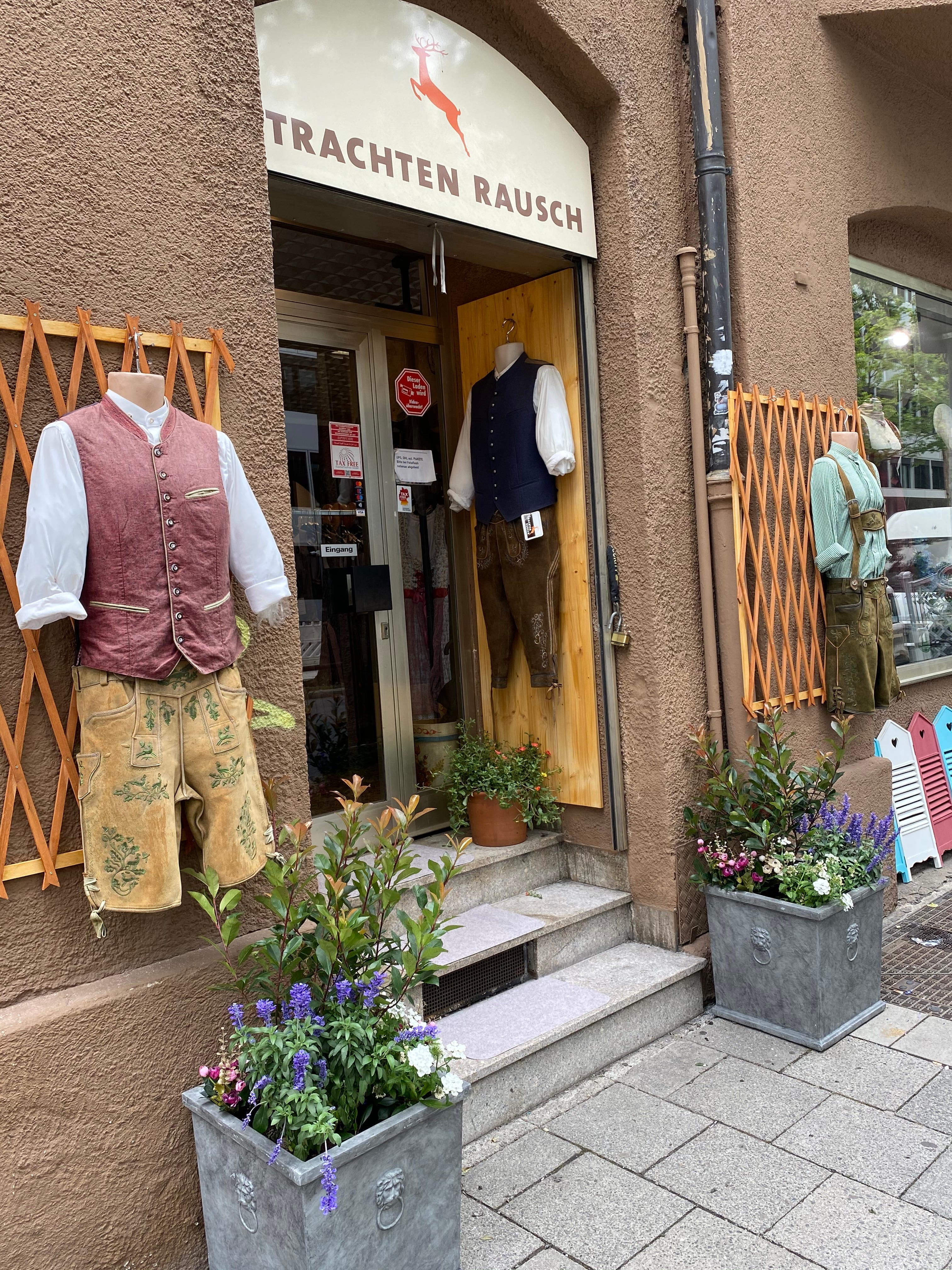 Dear Customers,

We would like to inform you that we are currently updating our website to provide you with even better features and services in the future. During this time, there may be some restrictions. We appreciate your understanding and are available to answer any questions you may have.

Best regards, The Trachtenrausch Team
At Trachtenrausch, we pride ourselves on providing personalized advice and catering to all tastes. We offer a diverse range of traditional clothing suitable for a variety of occasions, from festive events and traditional festivals to everyday wear.
Our collection includes a wide selection of dirndls and leather pants from top brands, as well as our own carefully crafted and meticulously designed dirndl and leather pants collections.
We warmly welcome you to visit our store and browse our selection. As they say in Bavaria, "schaugn kost nix" what means please feel free to take a look around.
We also offer special deals and discounts for price-conscious shoppers. Don't hesitate to contact us if you have any questions or need further assistance. Our team is always ready to help.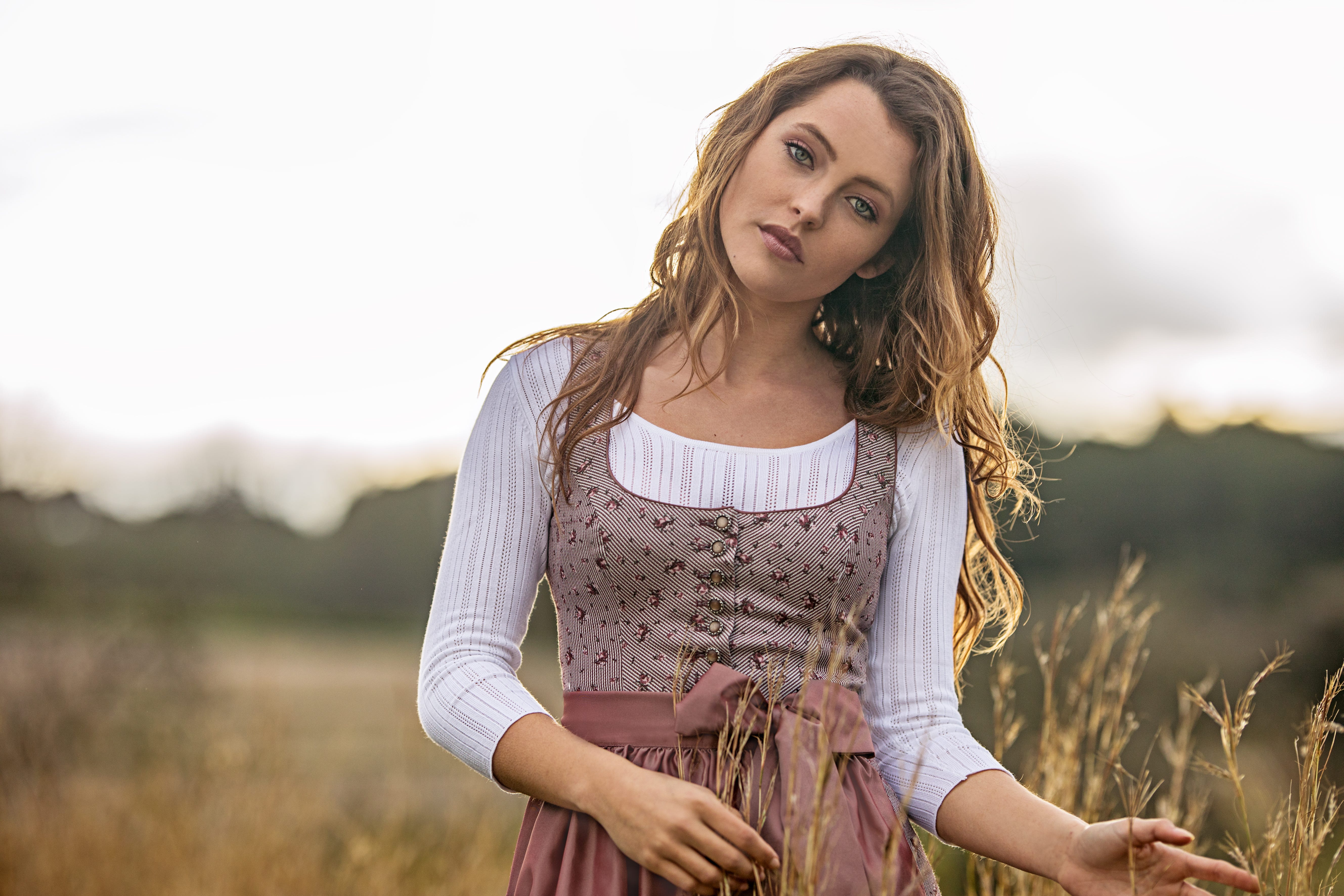 EARLY BIRD - SALE!
Mon - Friday only from 11.00am - 4.00 pm
20 % Discount on all items from our brand Trachtenrausch!


*this discount is not valid for our budget trousers starting from 89 EURs or Lederhosen Set offers for 129 EURs as these are already reduced prices. Also its not valid for goods from following brands: Hammerschmidt, Madoxx, Marjo, Krüger
We look forward to seeing you - coming early pays off!
We love our job and take pleasure in equipping our customers. Visit us at our store on Ruppertstrasse in Munich and take the time for a personal consultation. During the start of the season, the store is not as crowded yet, and there is plenty of room in the fitting rooms. To find the perfect trachten outfit, we recommend trying on dirndls and lederhosen, as even with trachten fashion in the same size, different fits can occur. A dirndl or lederhosen must fit well to look flattering. Our experience and expertise help us to find the perfect outfit and the right size for each customer. Additionally, from March to August, we also offer alteration services for dirndls purchased from us.
Dirndl
Beautiful dirndls for immediate purchase in Munich at our store located at Ruppertstr. 32, right across from the Kreisverwaltungsreferat! We offer traditional clothing from various brands as well as our own collections that were developed with great care and passion.
Accessories
Discover beautiful fashionable accessories for your traditional costume now! At our store, you will find a wide range of fashionable accessories for your traditional costume, such as traditional jewelry, charivaris, traditional stockings, "loferl" (traditional knee-high socks), traditional belts, hats, hat pins, and traditional bags.
Lederhosen
As a lover of traditional Bavarian clothing, you will find a huge selection of high-quality leather pants in our Trachten store. We always have over 1000 leather pants in stock, including elaborately embroidered or antique-styled versions in various shades ranging from light beige to dark mocca and black, that are perfect for traditional wear or for Oktoberfest. Visit us and find your perfect leather pants!
DIRNDLS AT TRACHTENRAUSCH

Dirndls at Trachtenrausch - Discover our high-quality dirndls made of silky shiny jacquard fabrics! We create our own dirndl collections with great care and attention to detail. Our dirndls are characterized by their beautiful craftsmanship and affordable prices. To provide our customers with a wide selection, we complement our range with branded dirndls and traditional costumes from well-known manufacturers. Whether it's for Oktoberfest, a wedding, or any other festive occasion - you'll find the perfect dirndl for every event with us. Browse our selection now and be inspired by the variety and quality of our traditional costumes!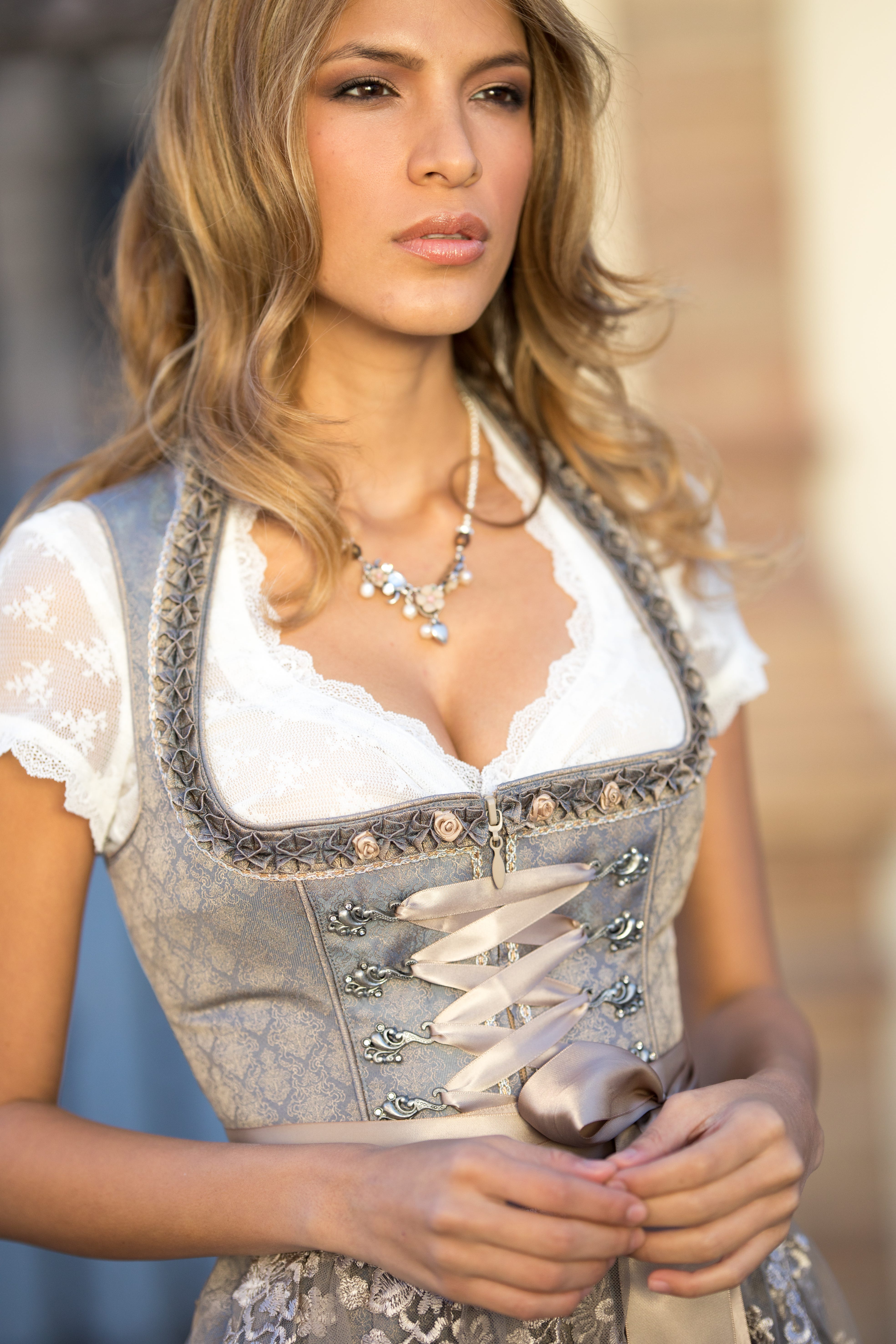 Large selection of leather pants!
As a lover of traditional wear and leather pants, you are guaranteed to find what you are looking for with us. We offer a huge selection of leather pants in our traditional wear store, with over 1000 models permanently in stock. Whether intricately embroidered or styled with an antique look, in light beige tones or dark mocca or black - we have the perfect leather pants for traditional wear or for the Oktoberfest. We carry both short leather pants and knee-length leather pants in our range to meet every customer's needs. We have pants in american inch sizes 26 - 42 in stock. For special requests and larger sizes, please inquire about availability before arriving.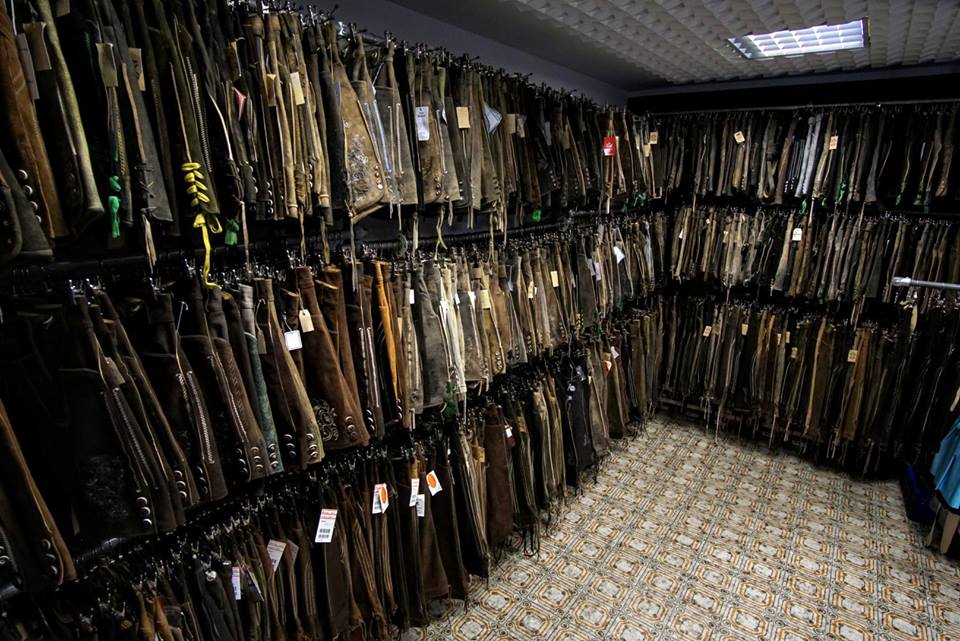 Frühlingsfest Munichs small wiesn
Tracht outfits are now a must-have for every season and occasion. Finally, it's that time of the year again, and in Munich, the spring festival "Frühlingsfest" starts at 21.04. and in this context, many events take place in Munich where you have the opportunity to wear your newly acquired dirndl or lederhosen. The Frühlingsfest in Munich now has become known as a small Oktoberfest for the local population. At the Spring Festival, many Munich residents and newcomers from many countries celebrate together in the Hippodrom tent. From May, numerous traditional forest festivals start around Lake Tegernsee, and in June, you can celebrate in bavarian clothing from night to morning at the Kocherlball. There are plenty of other upcoming events too like the "Landshuter Hochzeit" "Gäubodenfest" " Cannstätter Wasn" "Augsburger Plärrer" where you could wear your new dirndl or lederhosen. Please check our "Termine" Site.